TPE Pillow
Custom wholesale cooling gel TPE pillows. There are sleeping pillows, travel pillows, cushions and so on. The healthy sleeping pillow has good air permeability and the inner core can be washed, which is more suitable for summer.
---
---
What Is TPE?
TPE not only has the high elasticity and high strength of rubber. It also has the processing characteristics of
plastic and is a new type of energy-saving and environmentally friendly polymer material between rubber and
plastic. It can replace traditional vulcanized rubber and soft PVC materials in a variety of fields. At the same
time, various resin materials can be synthesized and modified.
The TPE production process is safe, non-toxic and environmentally friendly, can be recycled, waste incineration
does not produce environmental toxins, and the processing process is energy-saving. The processing method
can be two-shot injection molding or separate injection molding. This feature has shortened the production
process of the rubber industry by more than 75%, saved energy consumption by more than 60%, and
increased efficiency by 10-20 times. It can be called another technological revolution in materials and
processes in the rubber and plastics industry.
Features of TPE pillows:
Soft and elastic.

It is ergonomic and healthier.

TPE pillows can be washed, clean and healthy.

It has good air permeability and is not stuffy.

Environmentally friendly material, healthy and odorless.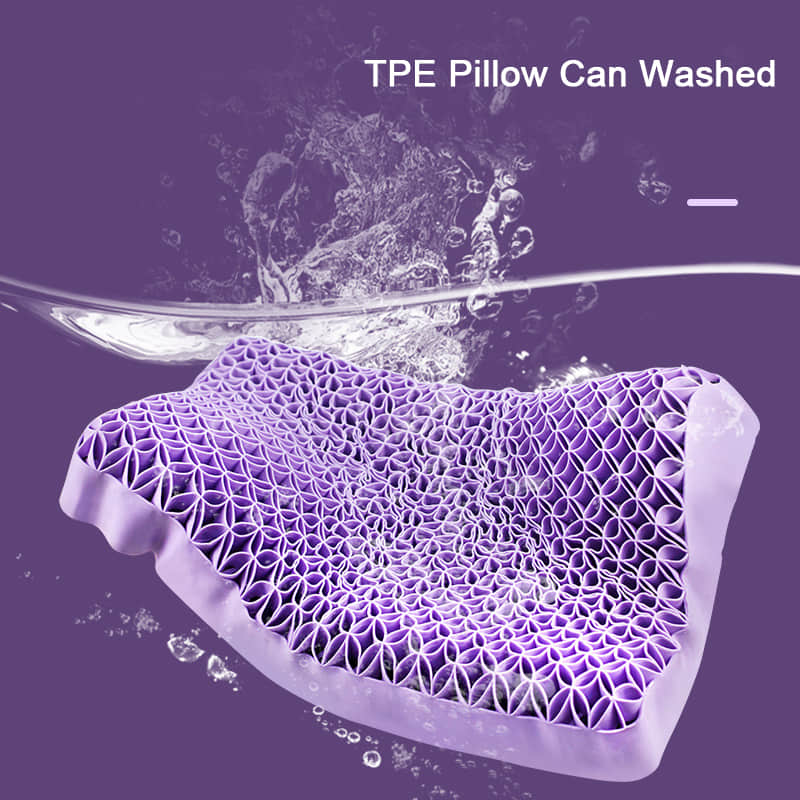 TPE material can be washed with water. And effectively inhibit the production of bacteria. Has a cooling sensation. The special structure has good air permeability. Suitable for summer.
TPE Pillow Custom LOGO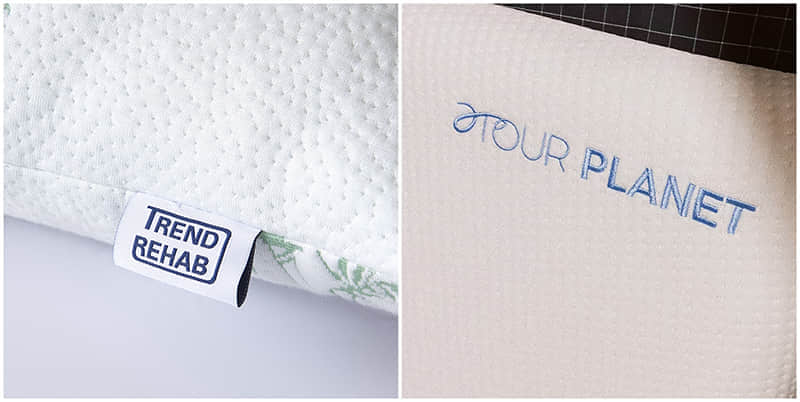 LOGO label Embroidered LOGO
TPE Pillow Packaging

PE Bag Custom gift box

Certification And Testing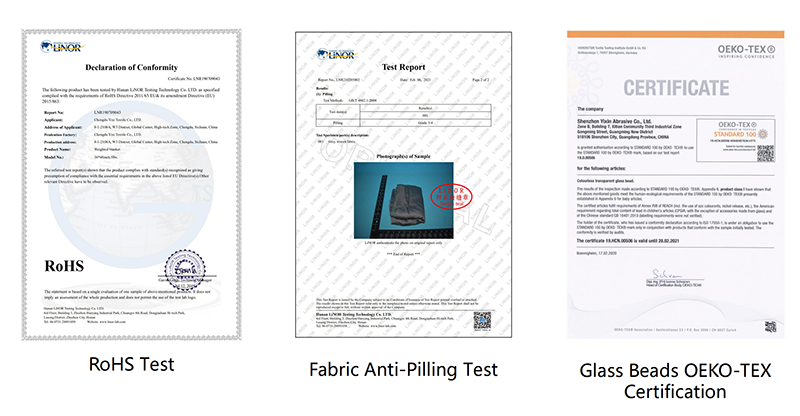 FAQ
1. What is MOQ?
RE: Our MOQ: 50 pieces.
2. What packaging bags are available?
RE: The conventional is OPP packaging bag. There are non-woven bags, PVC bags, and colorful gift boxes to choose from.
3. Can I custom my own LOGO?
RE: We can provide you with professional customized LOGO solutions.
4. Can I choose the color?
RE: We have a lot of colors to choose from, please contact us to get the color card.
5. What is the delivery time?
RE: The lead time for our regular products is 10-15 days. If it is a customized product, please contact us.
6. Can samples be provided?
RE: We can provide samples according to your requirements.
7. What transportation methods are available?
RE: We can provide express, air, rail, and sea transportation. Can be delivered to the door (DDP).
Send Your Message