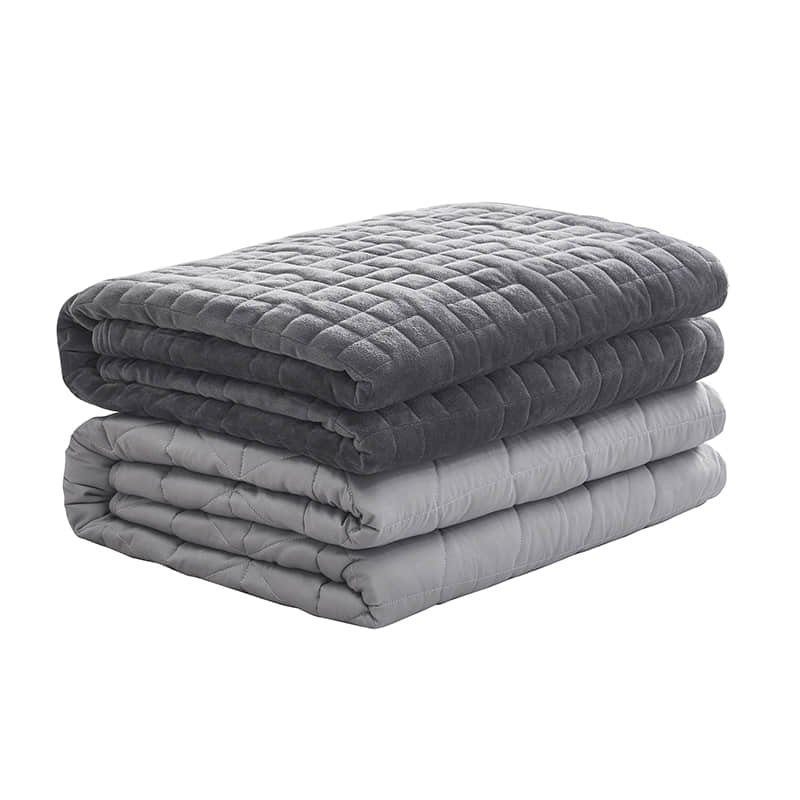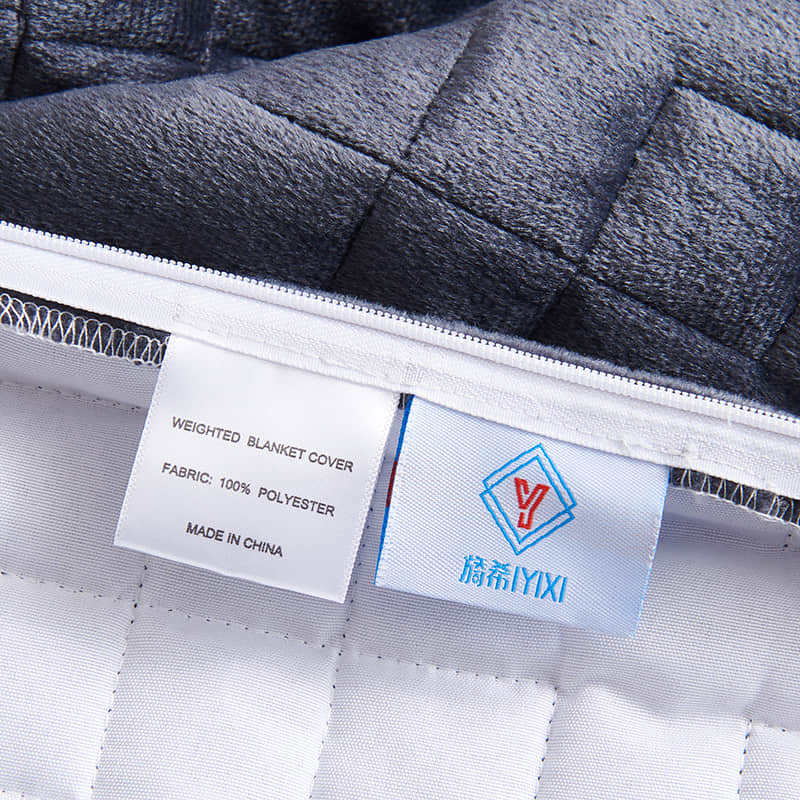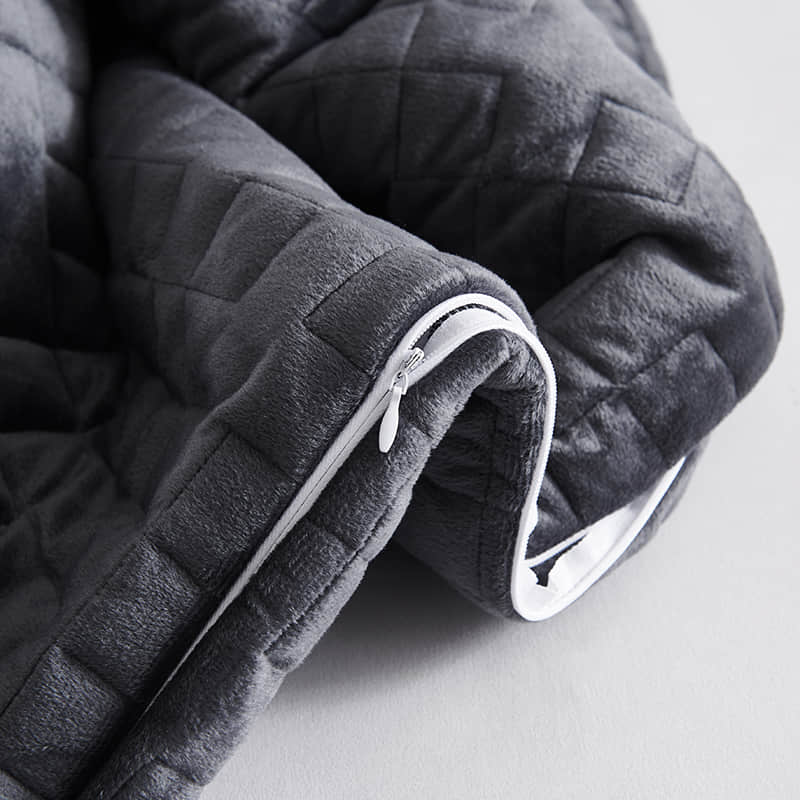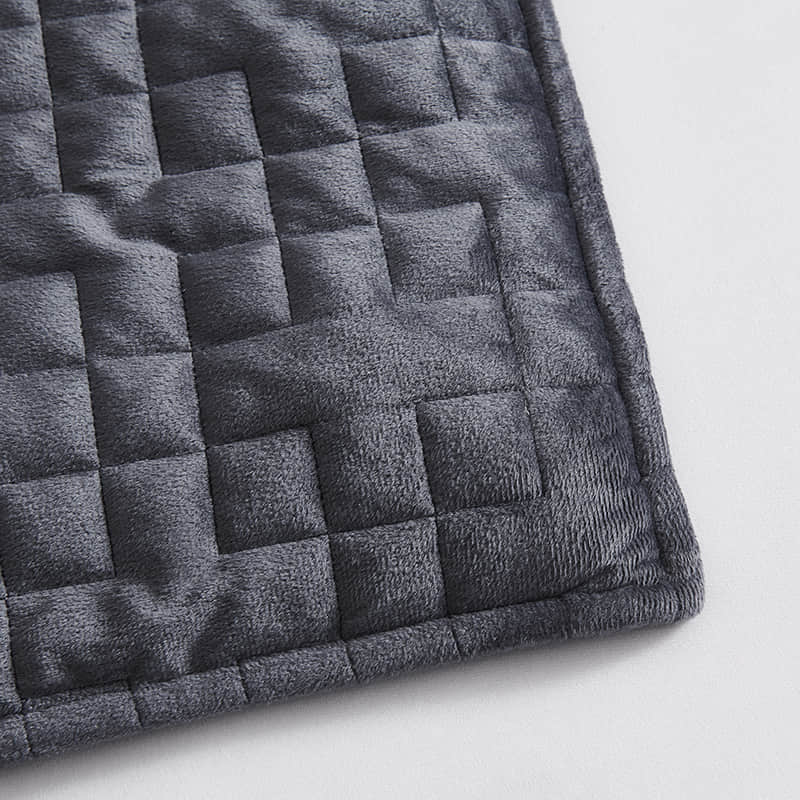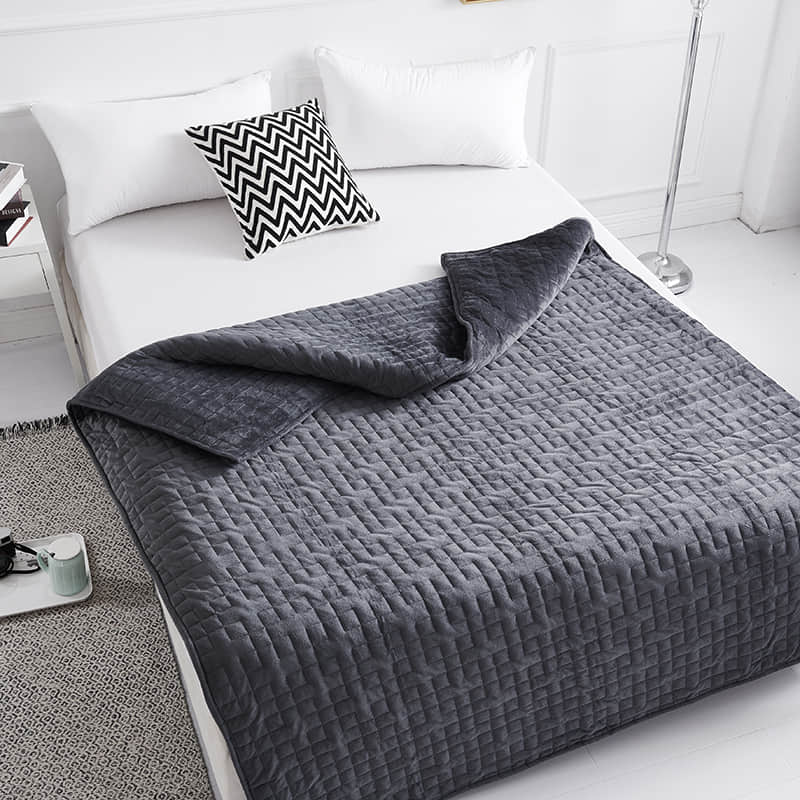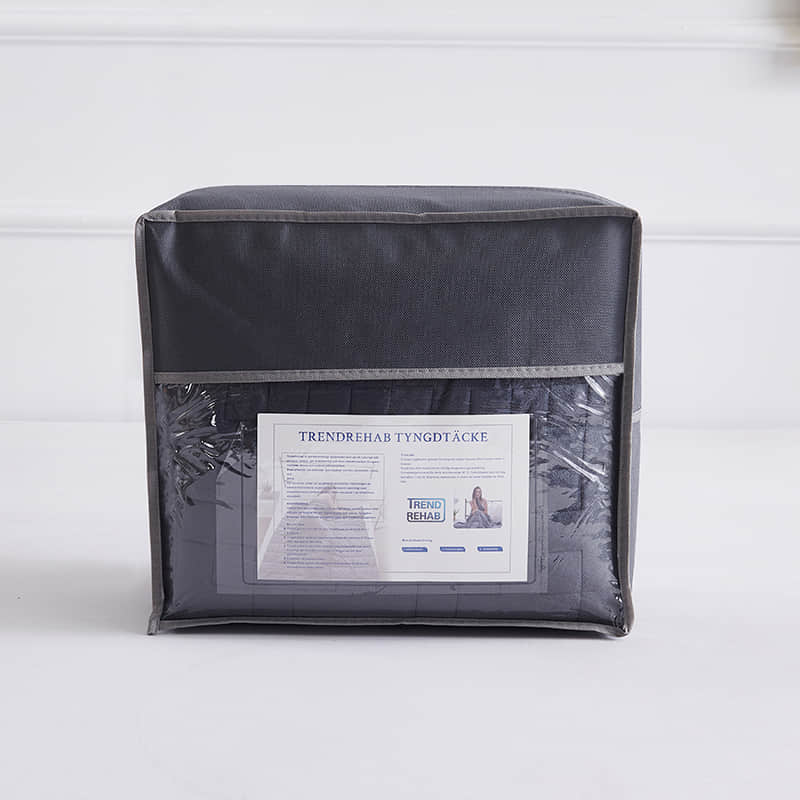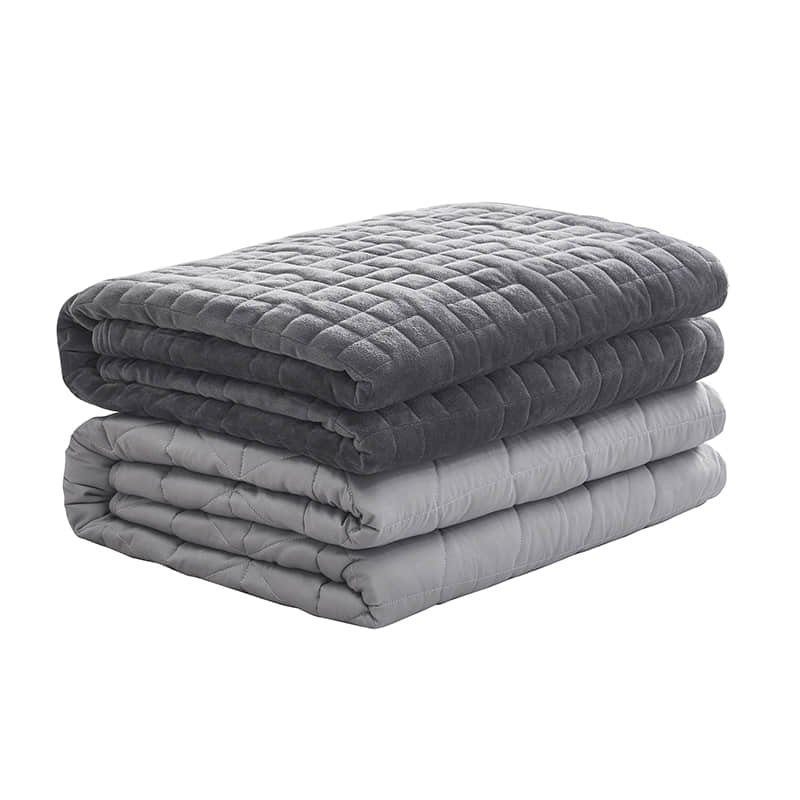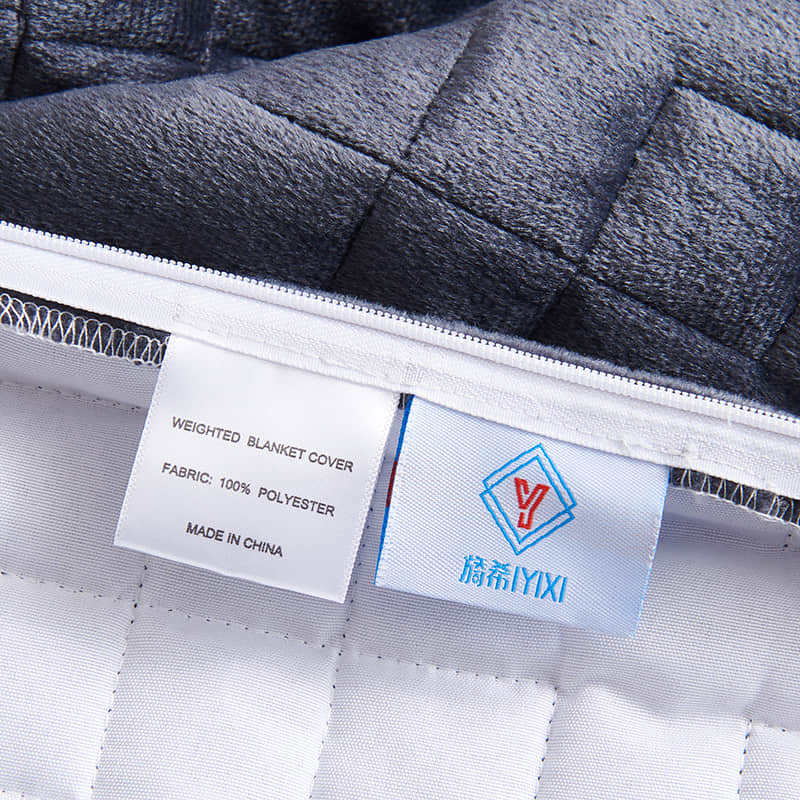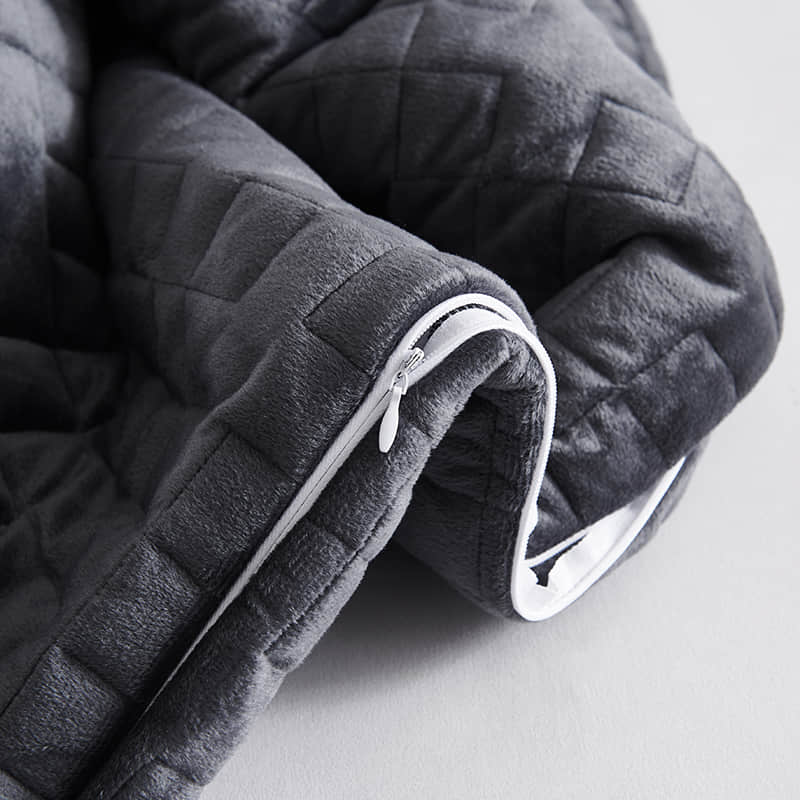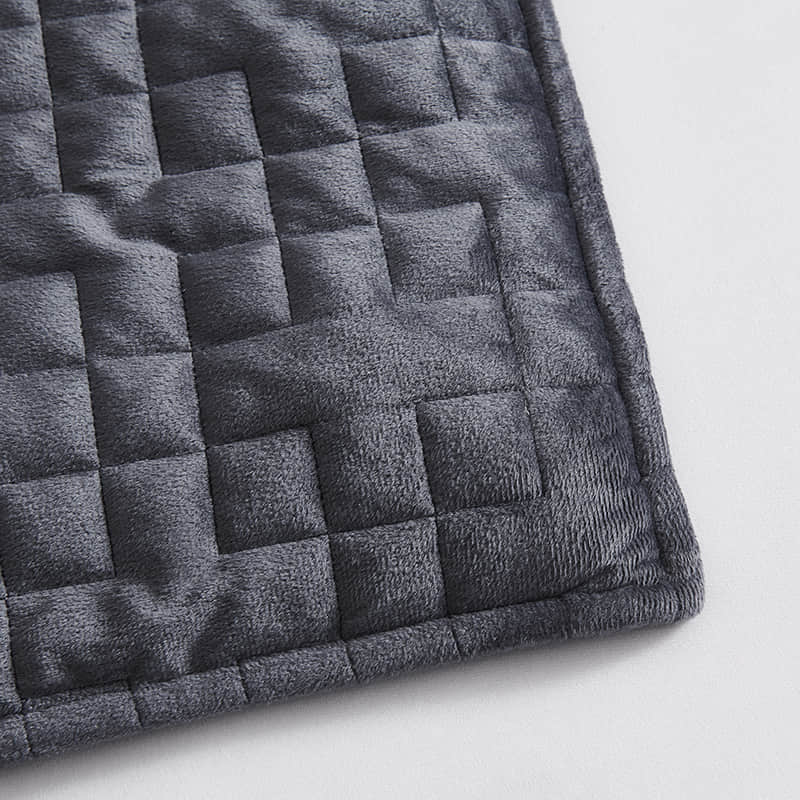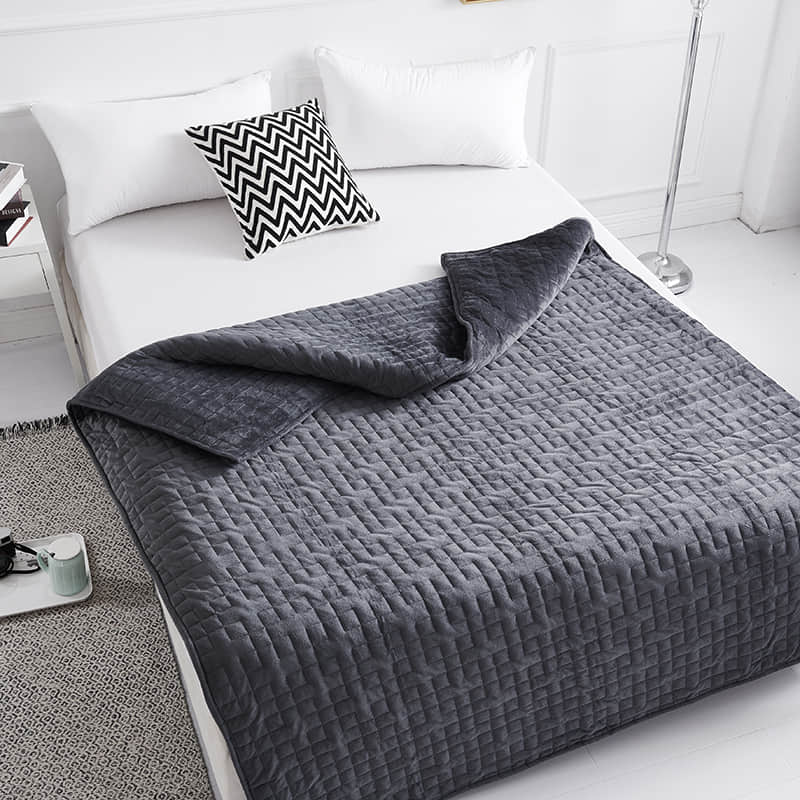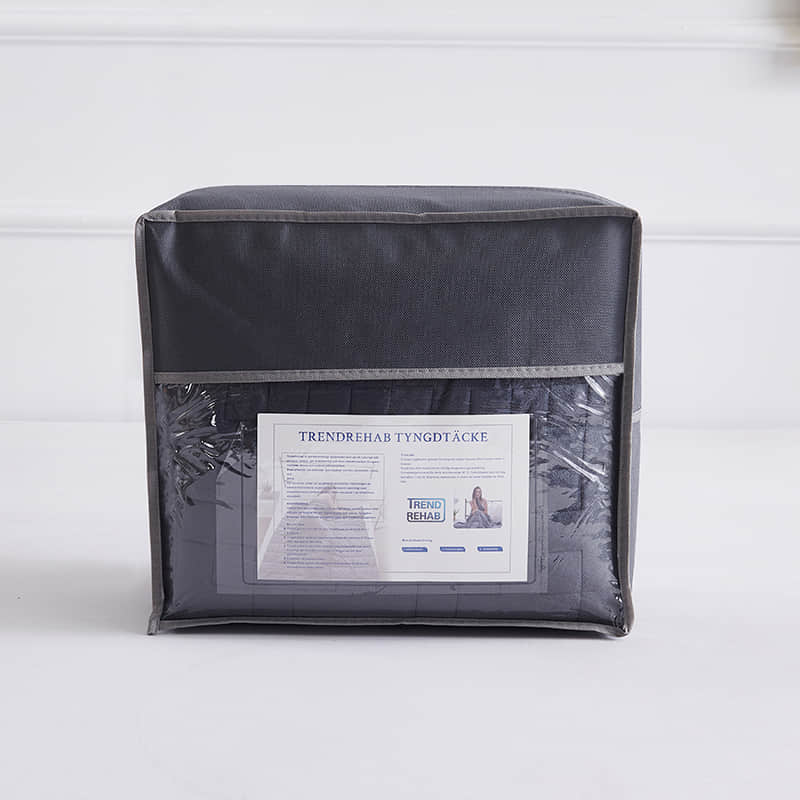 YIXI TEXTILE is weighted blanket manufacturer & supplier from China. High quality, good price and fast delivery are our advantages. Custom LOGO, packaging bag.
---
Fabric:Minky
Delivery Time:7-15 days
Packaging Bag:Non-woven packaging bag
MOQ:50 pieces
---
CONTACT US
---
Weighted Blanket Manufacturer & Supplier In China

Size

36*48inch / 41*60inch / 48*72inch / 60*80inch /80*87inch.

Weight

5lbs / 7lbs / 10lbs / 12lbs / 15lbs / 20lbs / 25lbs /30lbs.

Color

Grey / Blue / White / Custom.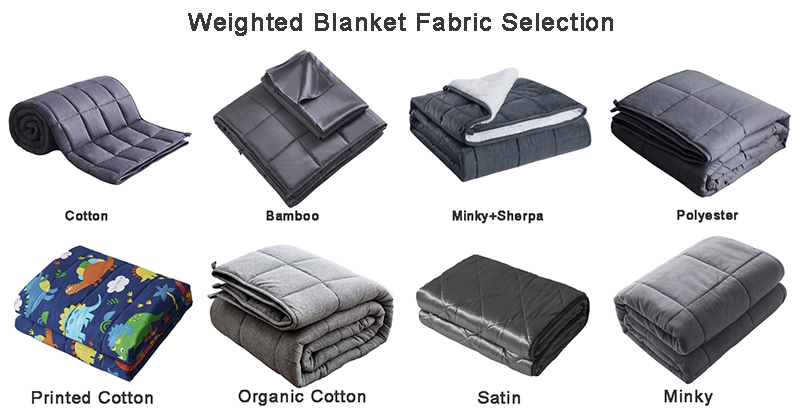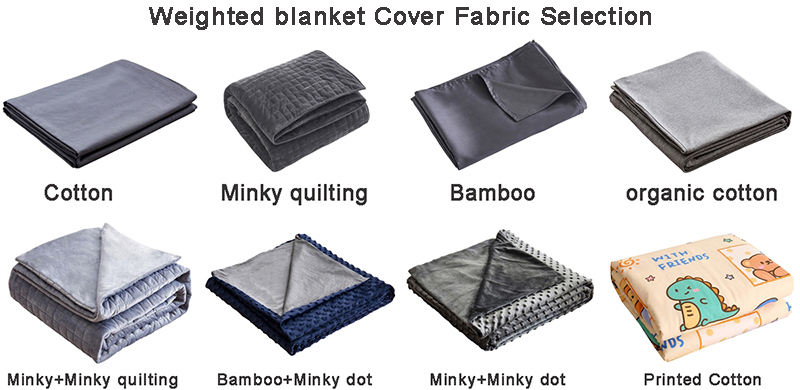 Different Fabric For Weighted Blanket
100% cotton fabric: Good air permeability, available in all seasons, and moderate price.
Minky quilted fabric: Soft, thick, good warmth, suitable for autumn and winter.
Bamboo fabric: Cool feeling fabric, good air permeability, suitable for summer, high-end fabric. Suitable for high-end product market.
Organic cotton fabric: Good air permeability, natural and organic. healthier.
Bamboo + Minky dot fabric: Suitable for different seasons. Bamboo is suitable for summer use. Minky dot is suitable for use in autumn and winter. 1 cover is suitable for different seasons.
Minky+Minky dot fabric: Soft, comfortable and hypoallergenic. The price is cheaper than 100% cotton fabric. Suitable for use in autumn and winter. The best price/performance ratio.
100% cotton printed fabric: Good air permeability, environmentally friendly printing, healthy and non-fading. Many printing designs can be chosen. Suitable for kids.
Sherpa fabric: Thickest. The warmth is the best. fair price. Suitable for cold winter. New fabrics are more popular.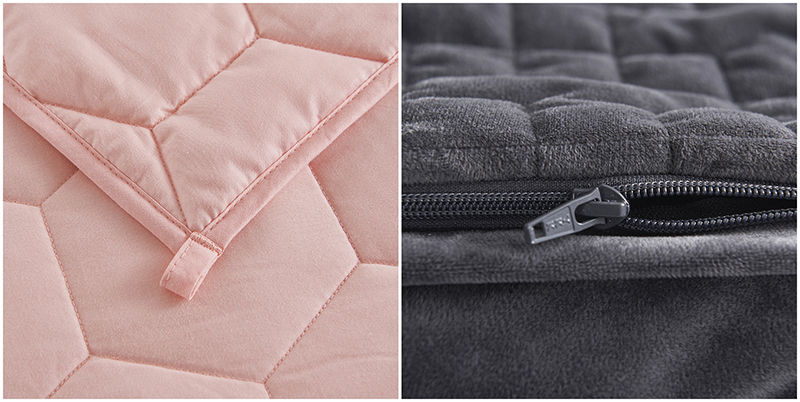 Sewing thread is neat and tidy and high quality High quality zipper

YIXI TEXTILE is a professional supplier of weighted blankets. The production process of weighted blankets is top in the industry. 2-3mm stitch length for quilting. The glass beads can be firmly locked in each grid. After long-term use, the glass beads are still evenly distributed in the weighted blanket.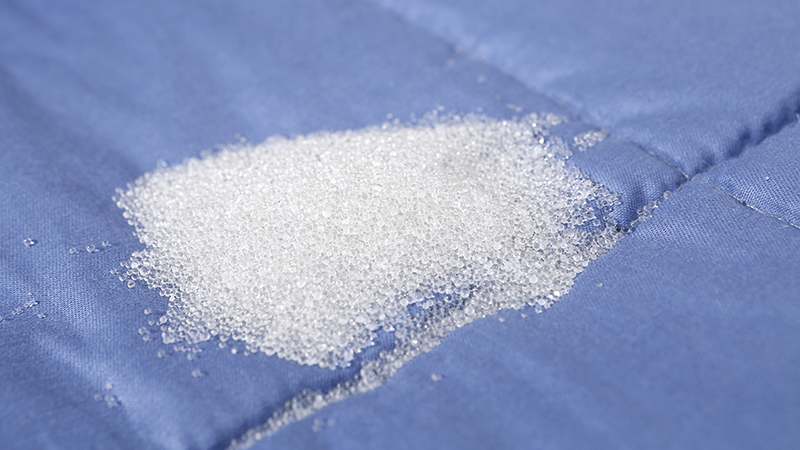 Our weighted blankets use OEKO-TEX certified glass beads. Size: 0.8-1mm, uniform size, no impurities. Healthier and safer.
Custom Brand





Custom Packaging

Payment

FAQ
1. What is MOQ?
RE: Our MOQ: 50 pieces.
2. Can I customize my own LOGO?
RE: We can provide you with professional customized LOGO solutions.
3. Can I choose the color?
RE: We have a lot of colors to choose from, please contact us to get the color card.
4. What is the delivery time?
RE: The lead time for our regular products is 10-15 days. If it is a customized product, please contact us.
5. Can samples be provided?
RE: We can provide samples according to your requirements.
6. What transportation methods are available?
RE: We can provide express, air, rail, and sea transportation. Can be delivered to the door (DDP).