100% Mulberry Silk Scrunchie
100% Mulberry Silk Scrunchie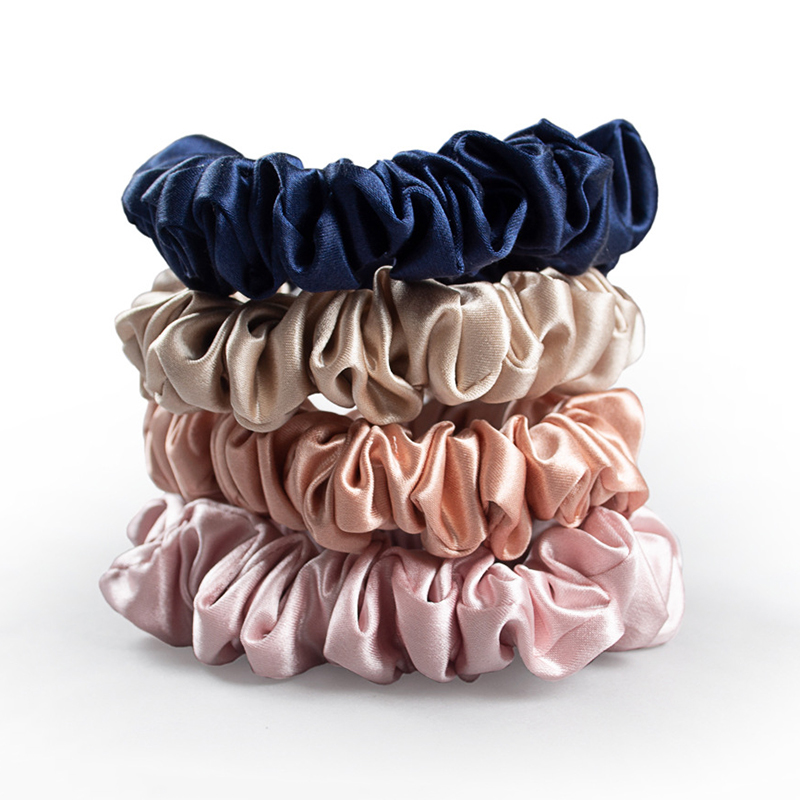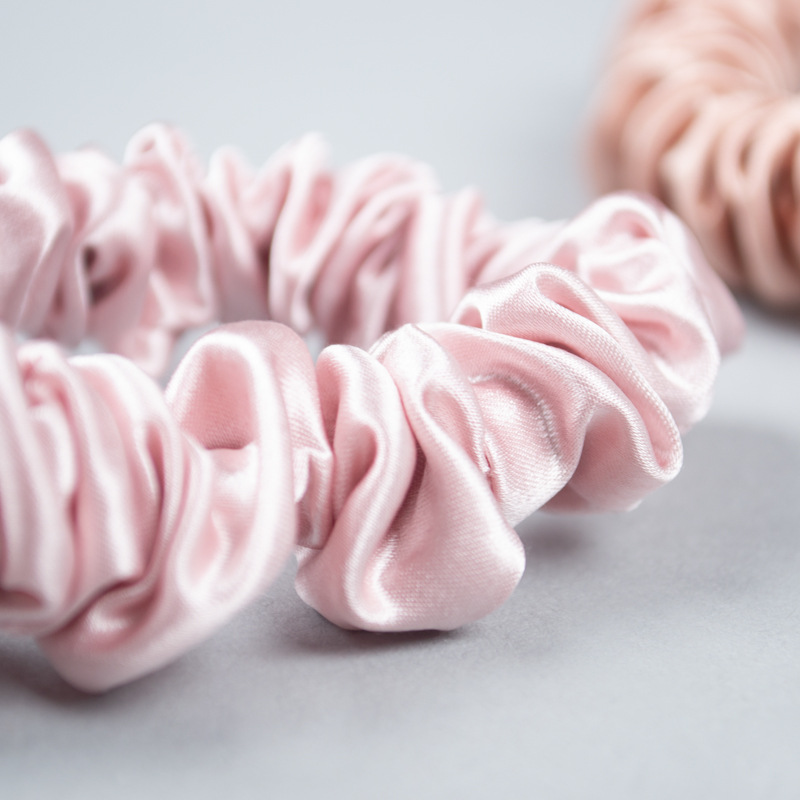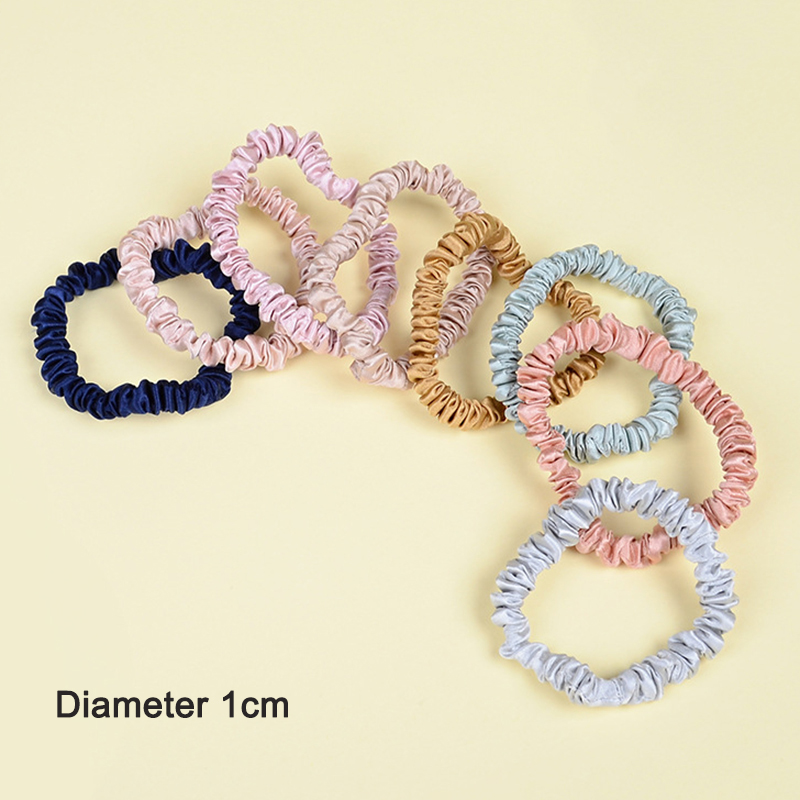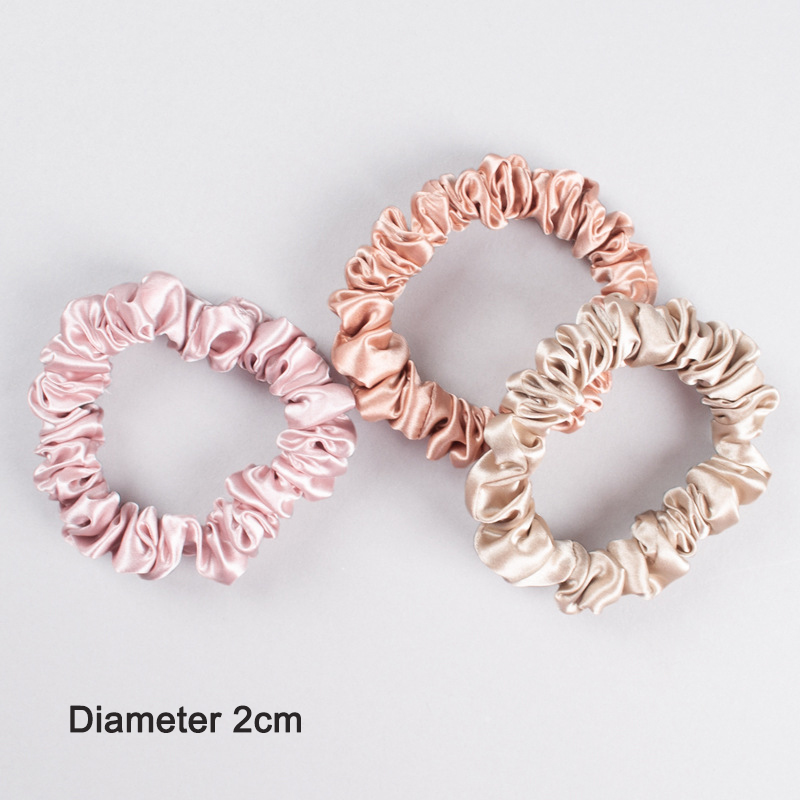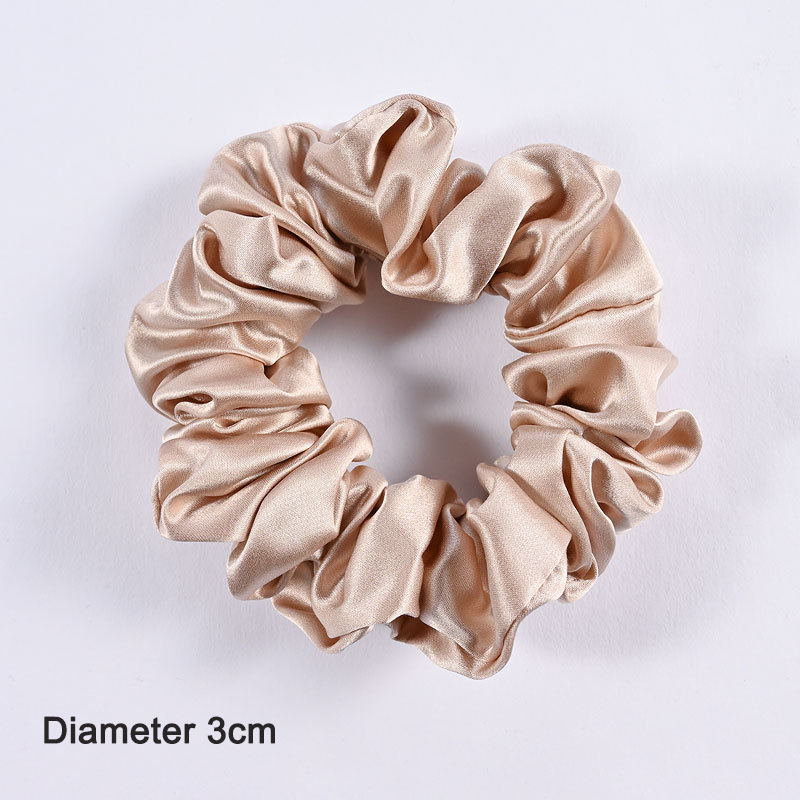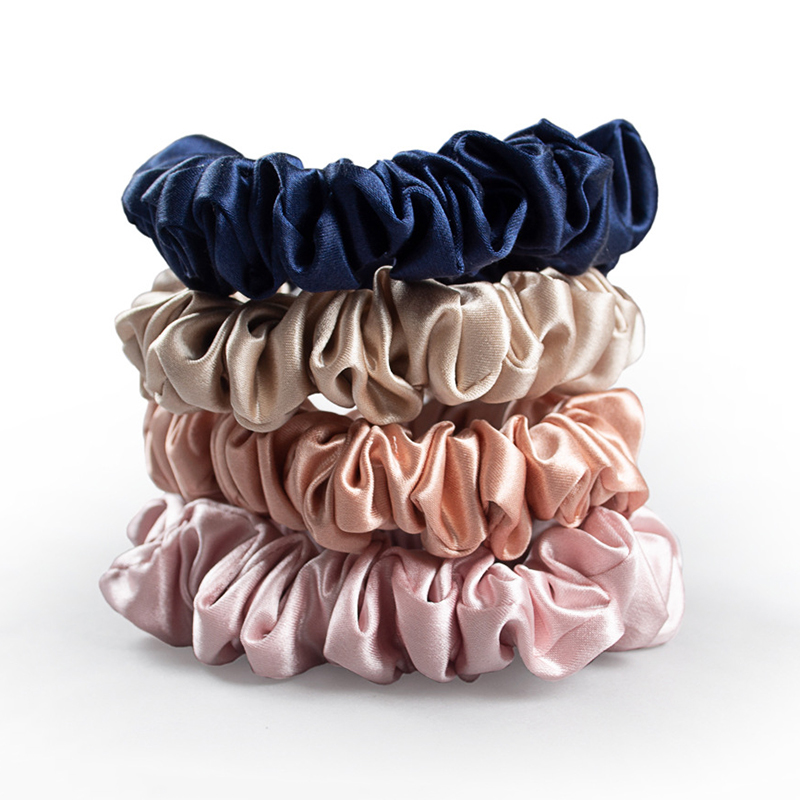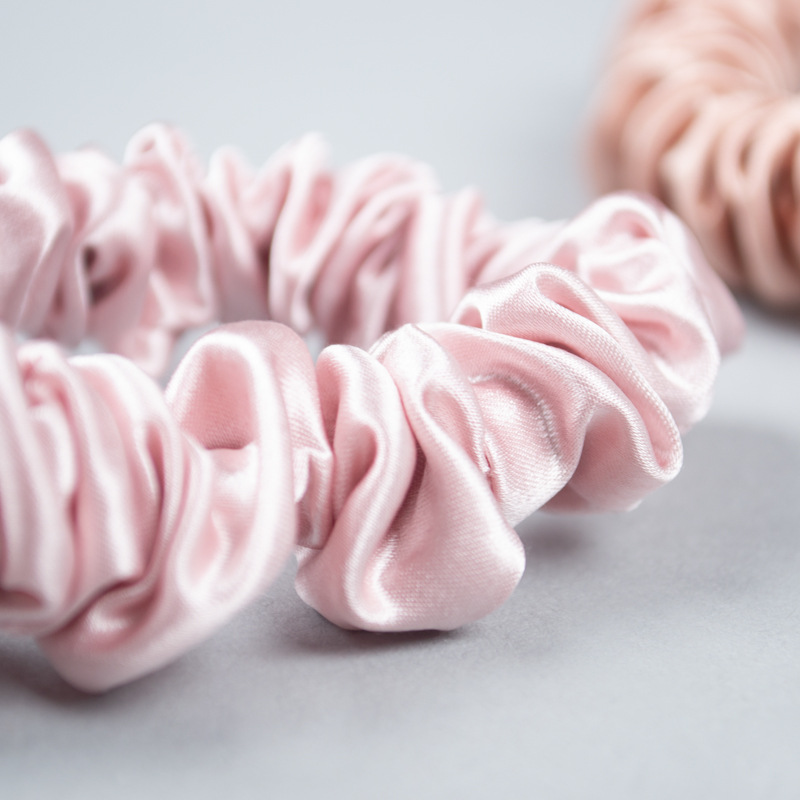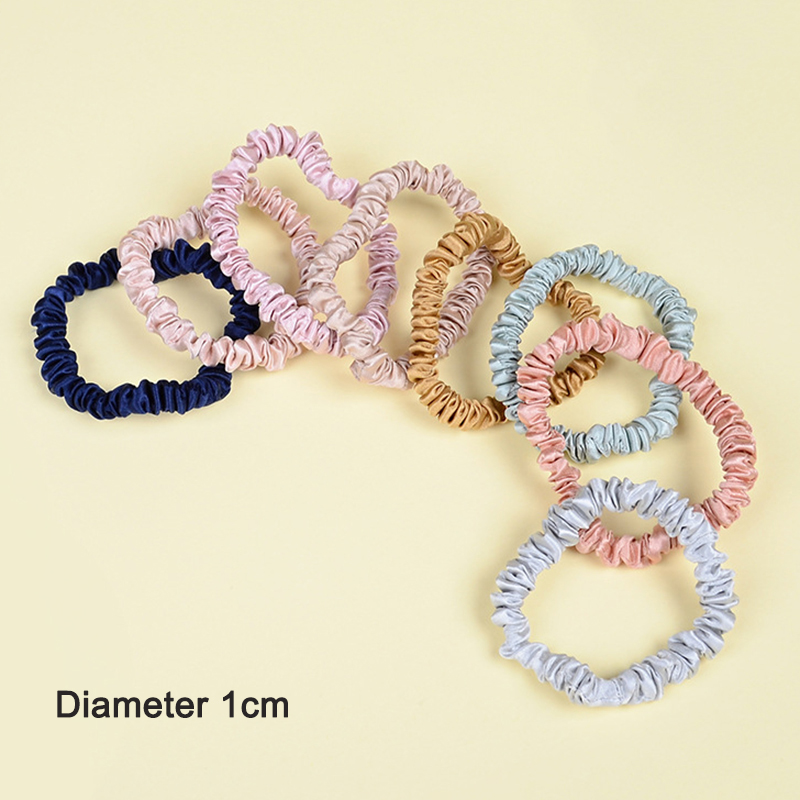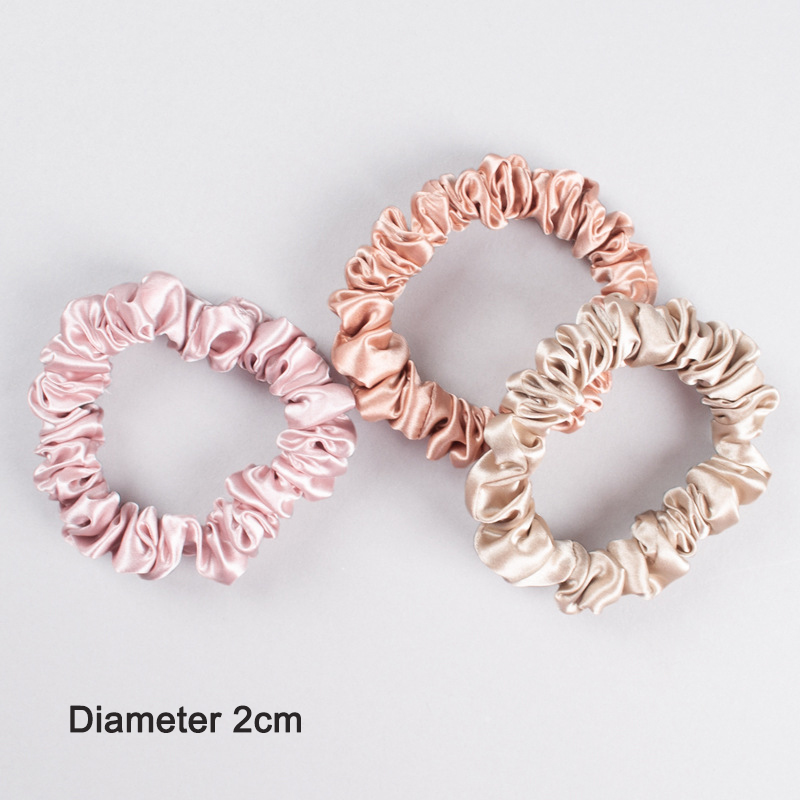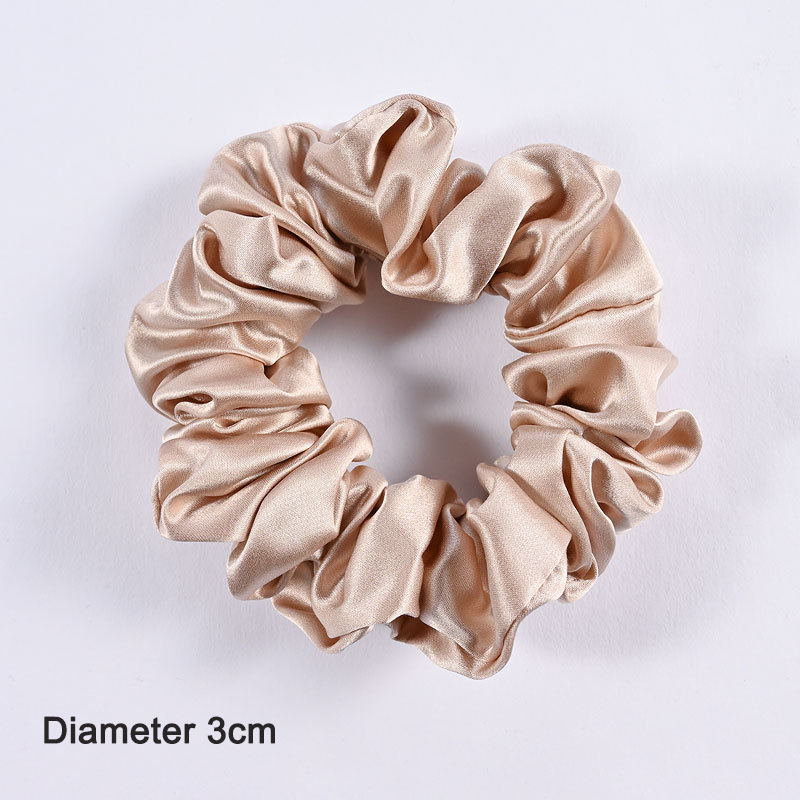 100% mulberry silk scrunchies. There are different diameters such as 1cm, 2cm, and 3cm to choose from.
---
Fabric:100% Mulberry Silk
Delivery Time:10 days
Packaging Bag:OPP Bag
MOQ:50 pieces
---
CONTACT US
---
What are the characteristics of 100% mulberry silk fabric?
Mulberry silk fabric is a kind of protein, which is very close to human skin, because it has strong skin-friendly properties, which is why it is very comfortable to use. It reduces friction and pulling on the skin and hair on the face, thereby slowing the deepening of fine lines and leaving hair soft and frizz-free.
The mulberry silk fabric has the characteristics of porosity, which is conducive to the absorption or emission of water, which is the so-called strong air permeability. At the same time, it has natural antibacterial function, which can effectively reduce the breeding of mites and mold.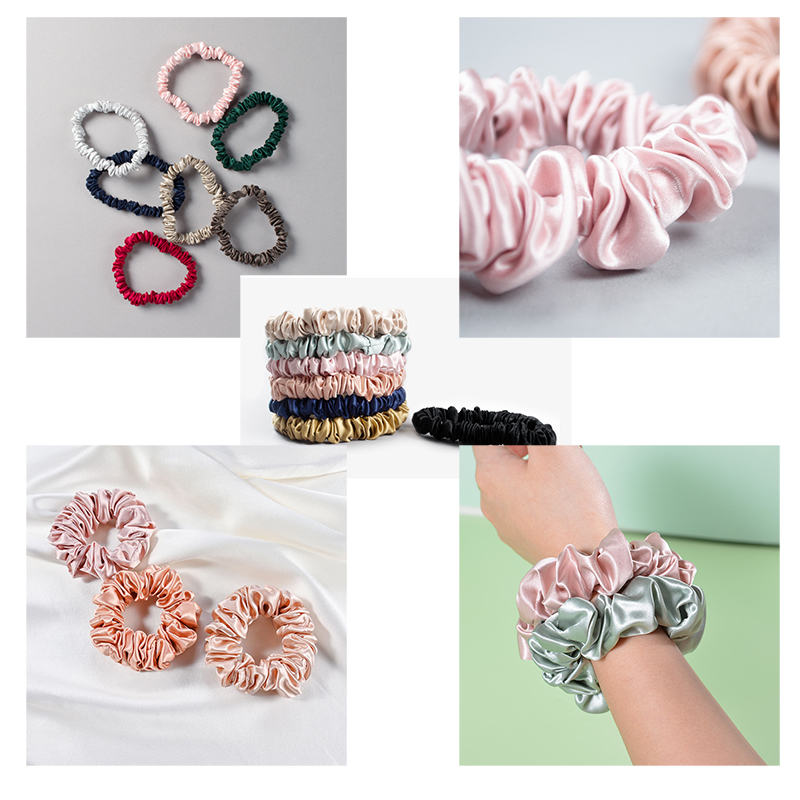 Different Sizes of Mulberry Silk Scrunchie

Mulberry Silk Scrunchie Regular comes in 3 sizes:
MOQ: 50pcs.
Mulberry Silk Scrunchie More Color
Mulberry Silk Scrunchie comes in many colors to choose from.
MOQ: 50pcs/color.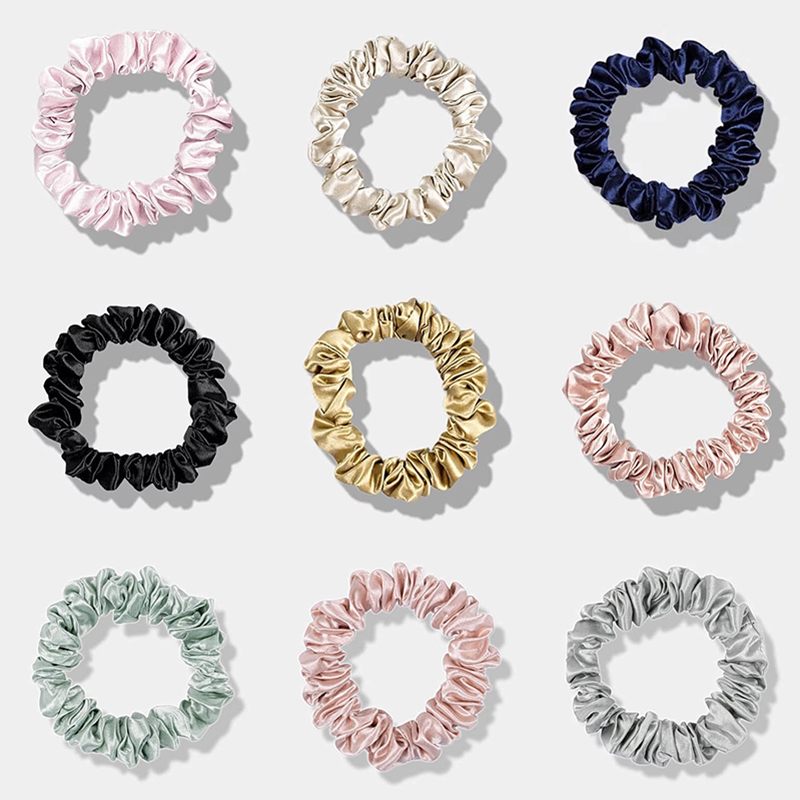 The best-selling 100% mulberry silk fabrics are:
The appropriate fabric can be selected according to the market positioning of the product.
Best-Selling Mulberry Silk Products
Pillowcase

Eye mask

Scrunchie
These products can be sold separately. Can also be combined into sets.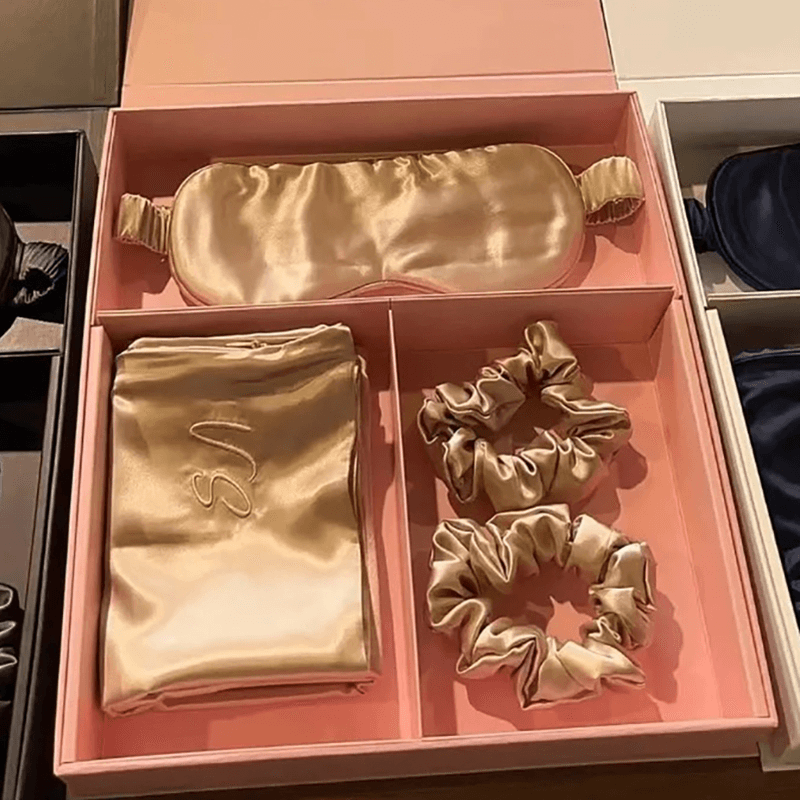 Payment and Delivery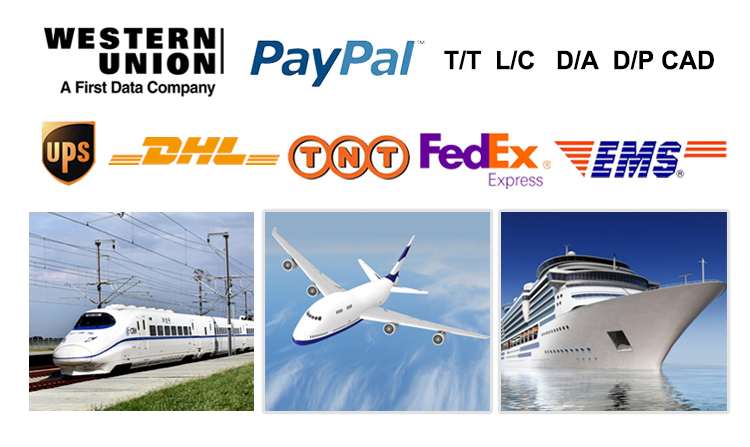 FAQ
1. What is MOQ?
RE: Our MOQ: 50 pieces.
2. Can I customize my own LOGO?
RE: We can provide you with professional customized LOGO solutions.
3. Can I choose the color?
RE: We have a lot of colors to choose from, please contact us to get the color card.
4. What is the delivery time?
RE: The lead time for our regular products is 10-15 days. If it is a customized product, please contact us.
5. Can samples be provided?
RE: We can provide samples according to your requirements.
6. What transportation methods are available?
RE: We can provide express, air, rail, and sea transportation. Can be delivered to the door (DDP).