Weighted Blanket
Weighted blanket is a method that uses the principle of deep contact pressure to stimulate every pressure point on the body. This will increase your serotonin and melatonin levels and lower your heart rate and blood pressure. Relax your nervous system, improve sleep, relieve stress, relieve anxiety, relax mood, and improve sleep quality.
---
---
The weighted blanket has Oeko-Tex Standard 100 certification. This is the most authoritative and influential textile eco-label in the world. Oeko-Tex Standard 100 label products provide a guarantee of product ecological safety and meet consumers' requirements for a healthy life.
And the Law Label is registered in the United States and Canada. Weighted blankets meet the legal requirements of the United States and Canada.
We have a strict quality control system. Every product has to go through a strict quality inspection process from raw materials, during the production process, before packaging, and before shipment. Ensure that every product sent to the customer is a qualified product. Our current quality complaint rate is almost 0%.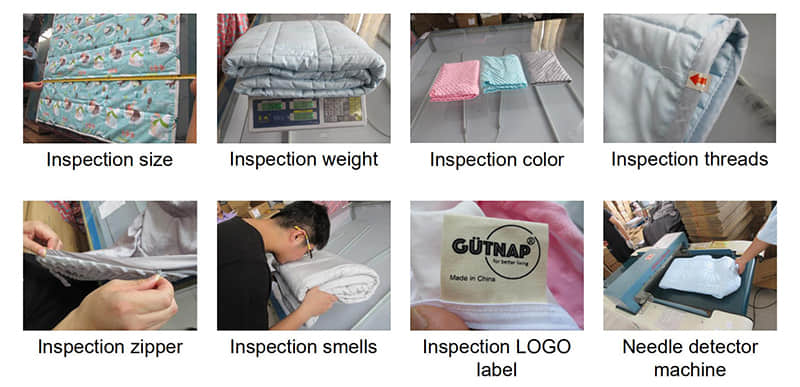 We are good at brand customization services. Including customized LOGO labels, packaging, etc.