Memory Foam Pillow How To Wash
What Pillowcases Are Available For Memory Pillow?

1. Air layer (polyester).
2. Knitted cotton (100% cotton).
3. Bamboo.
4. Grid.
Washing instructions for the pillow of the memory foam pillow:
Wash in water at room temperature.
Can be machine washed.
Do not dry clean.
Not rinseable.
Memory Foam Pillow Core
Generally polyurethane or polyurethane + gel. They are not washable. We recommend that after 1-2 months of use, take out the core of the memory foam pillow and place it in a cool and ventilated place. Leave it for 1 day. Sun exposure is prohibited. Sun exposure can easily damage memory foam pillows.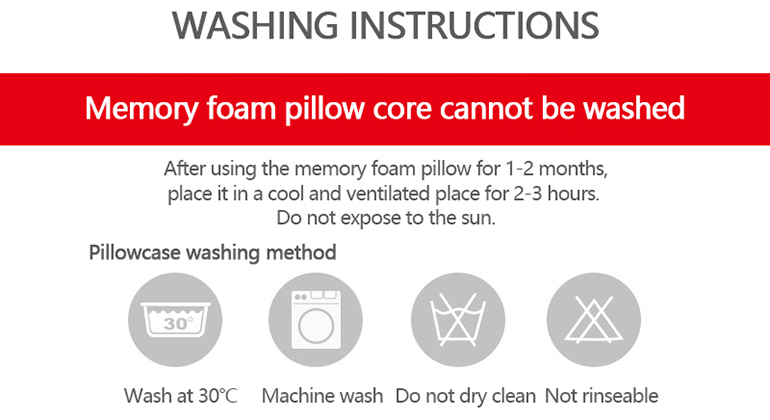 If you want to know more about memory foam pillows, please contact us.